All Star by Smash Mouth is featured on Ultimate Just Dance's Demo and Just Dance Now 2.0. It is also featured on Just Dance Fitted with a different routine.
(NOTE: The Classic Dancer and it's appearance was all made by OZCAR LIAMZ who helped me and allowed me to use this, please check his other fanmade songs out)
Appearance of the Dancer
Classic
The dancer is a man that wears a black hat, gray T-Shirt, slightly lighter gray jeans black sneakers, and light blue glove.
Just Dance Fitted Classic
The dancers are Kissing Strangers.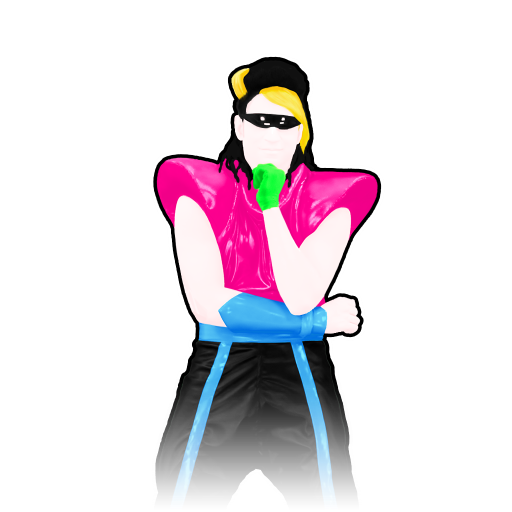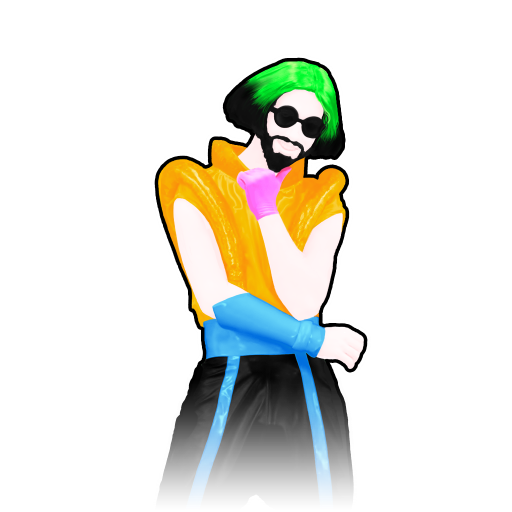 Background
Classic
The background is a wrinkled up piece of paper that has the words "Just Dance", "All Star" and "Rock Star" and a bunch of other doodles.
Sweat
It is the Sweat background in Just Dance 2014
Mashup
All Star has a Mashup that comes in the demo, though in the final game though it costs 2000 Mojo coins, or 20 for old gen consoles. It has the theme Best Of Just Dance 2018 , all dancers are from Just Dance 2018
Just Dance Fitted Classic
Same as Kissing Strangers from Just Dance 2018.
Dancers (in order of appearance)
Party Master Mode
All Star has a Party Master Mode in the final version of the game that has yet to be confirmed.
Gold Moves
Classic
There are 3 Gold Moves in the classic Routine
Gold Moves 1 and 2: Simply put your right hand up.
Gold Move 3: Hit your hands together on top of your head
Captions
The classic routine appears in Party Master Modes
Combing my hair
Double Punch
Punch Out
Trivia
This is the fourth song from a Shrek movie in the main series after Funkytown, Livin La Vida Loco and Holding Out For A Hero.
A beta of the Classic Coach can be found in the games files.
Once again the classic coach was made by OZCAR LIAMZ. #OZCARLIAMZ thank you so much.
Gallery