Focus
Game(s)
Just Dance You
Just Dance: Super Edition
Artist
Ariana Grande
Year
2015
Released Date(s)
Difficulty
3
Effort
2
No. of Gold Moves
No. of Shake Moves
Dancer Gender(s)
Mashup
Alternate Routines
Dance Mode
Classic
Menu Color
Pictogram Color
Glove Color
Lyrics Color
Pictogram Count
68
Total Calories
Burnable (

kCal

)
Duration
3:45
Code Name
Preview Audio
Choreographed By
Ariana Grande
Performed By
[Source]
"Focus" by Ariana Grande is featured on Just Dance You, Just Dance: Super Edition and Just Dance Star!
Dancer
P1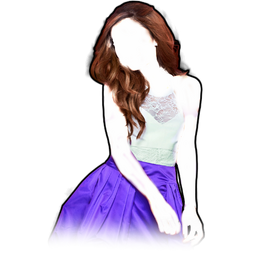 The coach has the following.
Her hair resembles Ariana Grande's 2014 hair style. It's brown, and has highlights of dark brown.
The coach is wearing a purple and white dress.
Her heels are royal purple.
Background
The background takes place in a purple room with 3D stripes going diagonally. During the pre-chorus, the background turns to a stage. During the chorus, the background turns black with the words "FOCUS ON ME". The text is skinny, and uses gradient.
Gold Moves
There are 3 Gold Moves in this routine.
Gold Move 1: Put your hands on your hips.
Gold Move 2: Turn hands in a 360 degree motion and slide inwards under your chin.
Gold Move 3: Put your hands downwards.
Mashup
Just Dance You
The mashup has these songs in sequential order:
Problem
Girls Just Wanna Have Fun
Fire N' Gold
Hot N' Cold
Chiwawa
These Boots Are Made For Walking
I'm An Albatraoz
Oh No!
Call Me Maybe
You Make Me Feel
Just Dance: Super Edition
Theme: Bring Some Friends
Dancers (In order):
Centuries (JD:SE)
Macarena (JD2015)
We Like to Party (JD:SE)
Dynamite (Remake) (JD3)
Copacabana (JD2016)
Work from Home (JD:SE)
YMCA (JD2014)
Everybody (Backstreet's Back) (JD:SE)
Bang Bang (JD2015)
Baby One More Time (Remake) (JD3)
Trivia
This was the first song choreographed in Just Dance You .
This is the first Ariana Grande song in the series. Love Me Harder, Pink Champange, One Last Time, Dangerous Woman, and Piano follow.
The dancer messes up doing Gold Move 2.
Ariana Grande actually played this routine, which was great sponsoring for the game.
Gallery
Ad blocker interference detected!
Wikia is a free-to-use site that makes money from advertising. We have a modified experience for viewers using ad blockers

Wikia is not accessible if you've made further modifications. Remove the custom ad blocker rule(s) and the page will load as expected.