Here (PVZ)
Game(s)
Just Dance: Pop Party
Artist
Alessia Cara
Year
2015
Released Date(s)
Difficulty
Effort
No. of Gold Moves
No. of Shake Moves
Dancer Gender(s)
Female
Mashup
Alternate Routines
Dance Mode
Solo
Menu Color
Pictogram Color
Violet (Classic/Mashup)
Magenta (Alternate)
Glove Color
Black (Classic)
Hazel (Alternate)
Pale Blue (Battle)
Lyrics Color
Light Pink (Classic/Alternate)
Red (Mashup)
Pictogram Count
Total Calories
Burnable (

kCal

)
Duration
Code Name
Here
Preview Audio
Choreographed By
Performed By
[Source]
"Here" by Alessia Cara is featured on Just Dance: Pop Party.
Dancer
Classic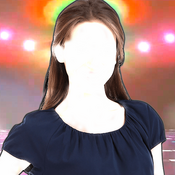 The dancer is a girl with brown hair with lighter highlights. Her shirt is blue, and the skirt she wears is dark green with pale blue polka-dots. She also wears blue sneakers.
Alternate
In the alternate, her hair is slightly longer, without the highlights. Her skirt is now white with no polka-dots and is much longer, making it touch the ground. Her sneakers turn into red high heels. Overall, she dresses fancier.
Battle
The hair is the same as Classic, and the skirt is similar to Alternate, but is shorter. Her glove is also sparkly.
Background
The routine takes place in a party, with multicolored spotlights flashing everywhere. When "I ask myself what am I doing here" is sung, the spotlights turn white.
Gold Moves
There are 4 gold move(s) in this routine.
Gold Moves 1 & 3: Bang your fist into the air.
Gold Moves 2 & 4: Point forward.
Mashup
Battle Mode
Here has a battle against Treat You Better.
Trivia
Gallery
Ad blocker interference detected!
Wikia is a free-to-use site that makes money from advertising. We have a modified experience for viewers using ad blockers

Wikia is not accessible if you've made further modifications. Remove the custom ad blocker rule(s) and the page will load as expected.