My Way by Calvin Harris is featured on Just Dance A.
My Way
Game(s)
Just Dance A
Artist
Calvin Harris
Year
2016
Released Date(s)
Difficulty
Medium
Effort
No. of Gold Moves
2
No. of Shake Moves
Dancer Gender(s)
Mashup
Alternate Routines
Dance Mode
Solo
Menu Color
Pictogram Color
Glove Color
Lyrics Color
Pictogram Count
Total Calories
Burnable (

kCal

)
Duration
Code Name
Preview Audio
Choreographed By
Performed By
[Source]
Dancer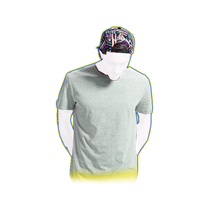 The dancer has a grey t-shirt and has a hat with multiple colors scattered on it. He has sunglasses in the colors and he starts to darken a little.
Background
The background is a really pixly maze that is green, yellow, red, and blue. The maze starts to shift and switch directions for the whole songs. The maze turns grey during the chorus.
Gold Moves
All the GM: You hit the air to the left when the song says "My way"
Trivia
TBA
Gallery
Ad blocker interference detected!
Wikia is a free-to-use site that makes money from advertising. We have a modified experience for viewers using ad blockers

Wikia is not accessible if you've made further modifications. Remove the custom ad blocker rule(s) and the page will load as expected.